Vicki guested on The Wire's Adventures in Sound and Music on 1st October 2020 at 9pm (UK) on Resonance FM hosted by Shane Woolman.
Archived here: https://www.thewire.co.uk/audio/on-air/shane-woolman-presents-adventures-in-sound-and-music-people-like-us-special
00:00 Carlo Patrão "Second Hand Third Eye"
00:36 Vicki Bennett (People Like Us) introduces the show
01:08 Carlo Patrão "Second Hand Third Eye"
2:00 Matmos "Work In Progress"
4:17 Vicki speaks over Dina Kelberman "Study For Sponge Project"
8:37 id m theft able "July 31st And Watermelon Sticky"
9:04 Gwilly Edmondez "Failed Songs"
13:48 Vicki speaks
15:01 Mr Let's Paint (John Kilduff) "Waiting To Get Bitten By A Mosquito"
15:34 Micah Moses "The Astral Dispatch"
17:33 Ergo Phizmiz "Everyday Invisible Emergency Grouting"
19:29 Vicki speaks
21:03 Buttress O'Kneel "Bokumentary"
22:06 Porest "Live Stream"
22:59 Vicki speaks
23:26 Andrew Sharpley "Questions"
23:51 Vicki speaks
24:40 Mark Hurst "Tron Life"
25:54 Andie Brown "Alucita"
27:11 People Like Us & Ergo Phizmiz "In The Waking"
33:00 People Like Us "Listen With Your Eyes"
35:17 People Like Us "Feel It Steal It"
40:09-41:23 Vicki speaks
People Like Us (Vicki Bennett) First Person, Fourth Wall
A Hallwalls Artists-in-Residence Project (HARP)
Friday, 11 September – Friday, 23 October 2020
https://www.hallwalls.org/visual/6216.html
HALLWALLS CONTEMPORARY ARTS CENTER, 341 DELAWARE AVE. BUFFALO, NY 14202
Gallery hours: Tuesday-Friday 11am-6pm | Saturday 11am-2pm
Curated by Carolyn Tennant |Radio content Programmed by Vicki Bennett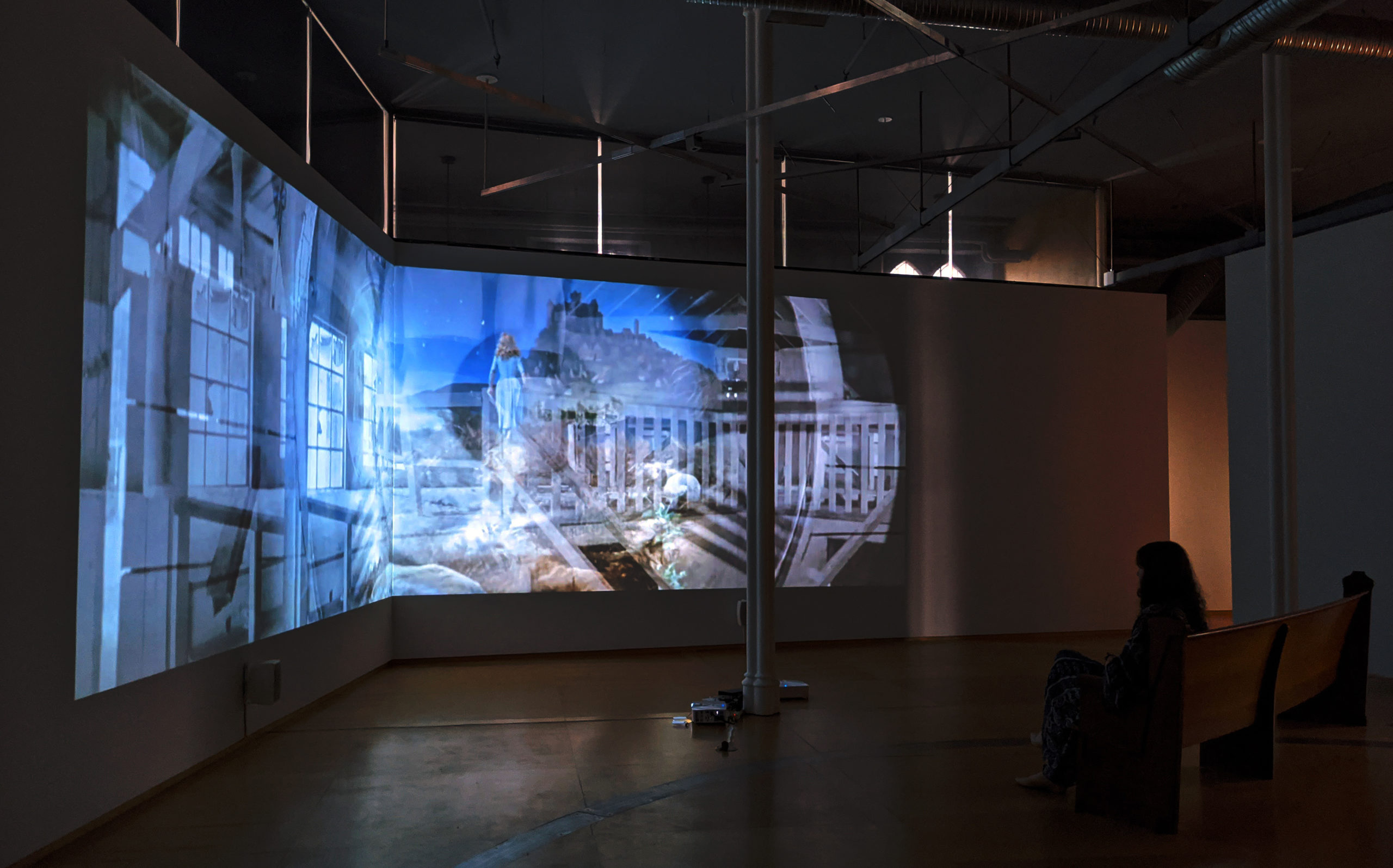 This multi-tiered project features an onsite new film and 6 channel audio collage work in the Hallwalls gallery, a virtual film retrospective, and a series of online micro-commissions programmed by the artist, where collaborators across the field of visual, audio and textual art respond to the subjects of first person / the fourth wall. The retrospective screening features archive and new content from Vicki Bennett's 30 years of creating work under the name People Like Us. To coincide with the exhibition is a new second edition of her artist's book The Fundamental Questions co-authored with Gregor Weichbrodt, available exclusively in house at Hallwalls, all made possible in part with a major grant to HARP (Hallwalls Artists-in-Residence Project) from the Multidisciplinary program of the National Endowment for the Arts (NEA), a federal agency, with additional support from The Andy Warhol Foundation for the Visual Arts, the Visual Art Program of the New York State Council on the Arts (NYSCA), M&T Bank, and Erie County.

The commissions and elements from the onsite exhibition are archived at WFMU from 11 September 2020, alongside visual elements on the accompanying web pages, which will be linked to with QR codes in the accompanying gallery brochure.