People Like Us will perform The Mirror at Venice Biennale on 9 May 2019 at 9.30pm after the opening reception at the following, as well as being part of the UbuWeb cinema programme:
Title: HILLARY: The Hillary Clinton Emails.
Artist: Kenneth Goldsmith.
Curators: Francesco Urbano Ragazzi.
Opening Hours: 11 am – 7 pm, closed on Monday.
Venue: Despar Teatro Italia, Campiello de l'Anconeta 1944, Cannaregio, 30121 Venezia.
From May 9th to November 24th, 2019.

Opening Reception: May 9th, 2019. From 7:30 pm to 11 pm.
Live performance by People Like Us from 9:30 pm.
Cinema program: every day from 6 pm to 7 pm, closed on Monday
Works by: Peggy Ahwesh, Johanna Bruckner, Alex Da Corte, Cheryl Donegan, Shadi Habib Allah, Bek Hyunjin, Lev Manovich, Alix Pearlstein, People Like Us, Christine Rebet, Sabrina Röthlisberger, Sara Sackner, Leah Singer, Stan VanDerBeek, Jennifer West, Jordan Wolfson.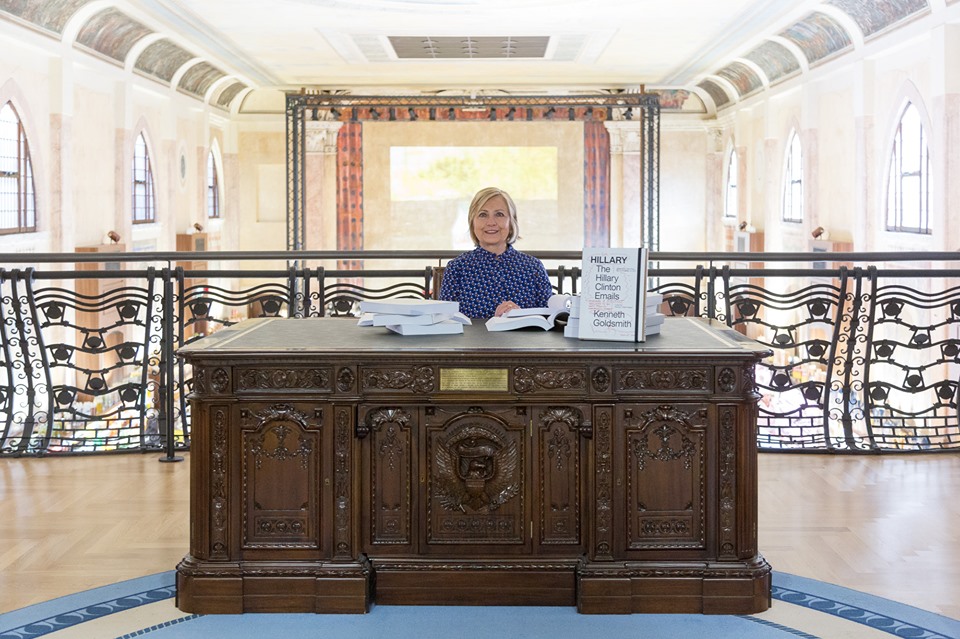 HILLARY: The Hillary Clinton Emails is a project by The Internet Saga and Zuecca Projects
Main sponsor: Despar Aspiag Service
With the collaboration of Circuitozero, The Bauers, Dipartimento di Filosofia e Beni Culturali – Università Ca' Foscari.
Media partner: My Art Guides, Le Confort Moderne.
Website by M-J-STUDIO
For further inquiries / RSVP: info@internetsaga.com /GO TO THE PRESS PACK