Update (2018) :
The soundtrack is now available for sale as a digital download:
https://peoplelikeus-vickibennett.bandcamp.com/album/citation-city-ost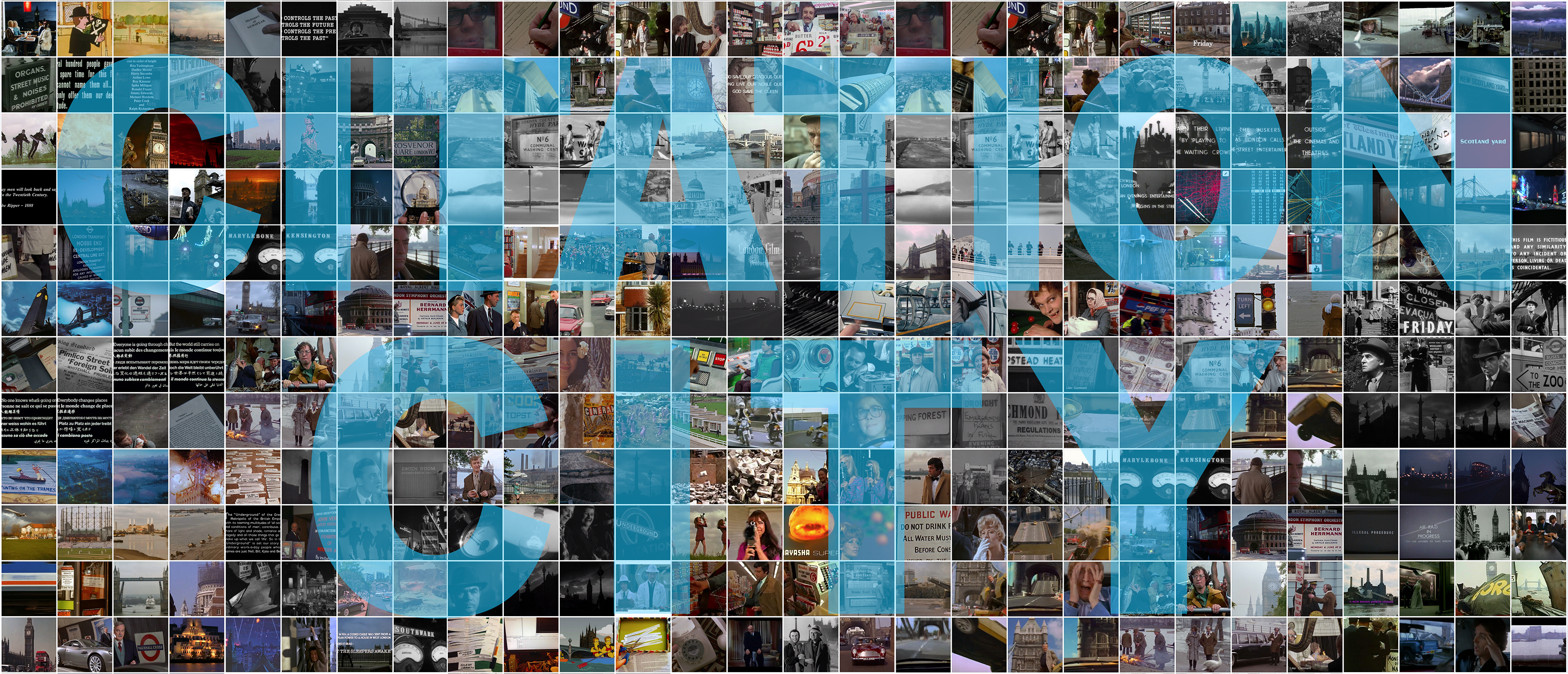 Citation City is a 42 minute audiovisual performance work which sources, collages and edits 300 major feature films where content is either filmed or set in London – creating a story within a story, of the film world, living its life, through extraordinary times of change, to see what happens when these multiple narratives are combined… what will the story tell us that one story alone could never tell?
"The result is a sweeping panorama of London, a London as represented through cinema – not the real city at all, but one that exists in the collective imagination of moviegoers throughout the decades." Filmmaker Magazine
Please note: this is now retired. However, we occasionally make edits available as stand-alone movies for cinema screening.
A time-travelling voyage through one city, assembled from hundreds of movie clips and inspired by the wanderings of Walter Benjamin. A patchwork of over 300 features either filmed or set in London, Citation City combines multiple narratives to create the story of one city in a period of enormous change. Pieced together by audiovisual artist Vicki Bennett (aka People Like Us), this beguiling, labyrinthine work takes its cue from Benjamin's Arcades Project, an ambitious attempt to map out Paris in fragments which was cut short by the author's death in 1940. Flatpack Film Festival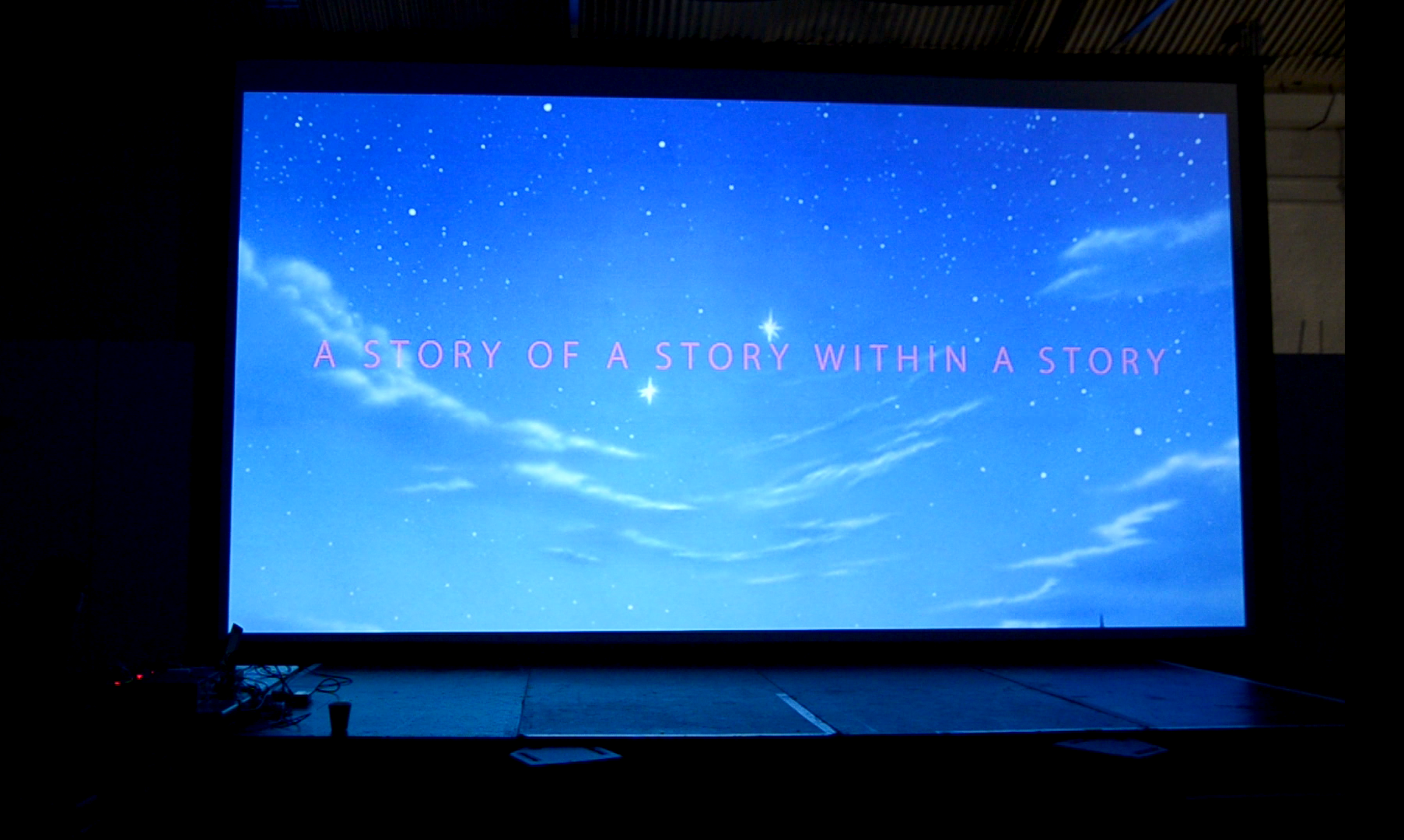 Interview with Kenneth Goldsmith in Found Footage magazine about Citation City
Interview with Peter Jaeger in filling Station Issue 63 featuring Citation City
Background:
Inspired by The Arcades Project by Walter Benjamin, this audiovisual performance work by People Like Us is created from 1000s of clippings of text and visual media, collaged using a system of "convolutes", collated around subjects of key motifs, historical figures, social types, cultural objects from the time. By gathering and assembling such groups of similar yet unrelated, he revealed a hidden, magical encyclopaedia of affinities, a massive and labyrinthine architecture of a collective dream city. On reading Benjamin, his approach to editing astonished Vicki Bennett, and the similarity of their creative processes of cutting and collating extensive lists of subject matter by context.
As a side project, Vicki also invited selected sound artists to create distinct soundtracks to the work in order to produce two new films.
Performances:
9 December 2014 Cafe Oto preview http://www.cafeoto.co.uk/jennifer-walshe-sharon-gal-andie-brown-people-like-us.shtm
29 January 2015 World Premiere at transmediale, Haus der Kulturen der Welt, Berlin
28 March 2015 UK Premiere at Flatpack Film Festival, Birmingham, as part of a larger WFMU and Walter Benjamin-themed programme
17 April 2015 Parede, Portugal
18 September 2015 Bristol Encounters Short Film Festival
26 September 2015 Whitechapel Gallery at Walter Benjamin Now Symposium (at 5pm), London
15 October 2015 Leeds Art Gallery (private screening for students only)
24 October 2015 Monty Hall, WFMU
28 October 2015 Red Room, Baltimore
21 November 2015 Brighton Cinecity Festival
12 April 2016 Sonic Protest Festival, Paris
7 May 2016 Delco Festival, Nimes
23 November 2016 Dundee Contemporary Arts
March 2017 Hull UK City of Culture/ReROOTed
Citation City is now retired. However we now make it available for movie screenings.
October 2017 Other Cinema, San Francisco (20-minute stand alone movie edit)
December 2019 Dare Conference, Ghent (screening)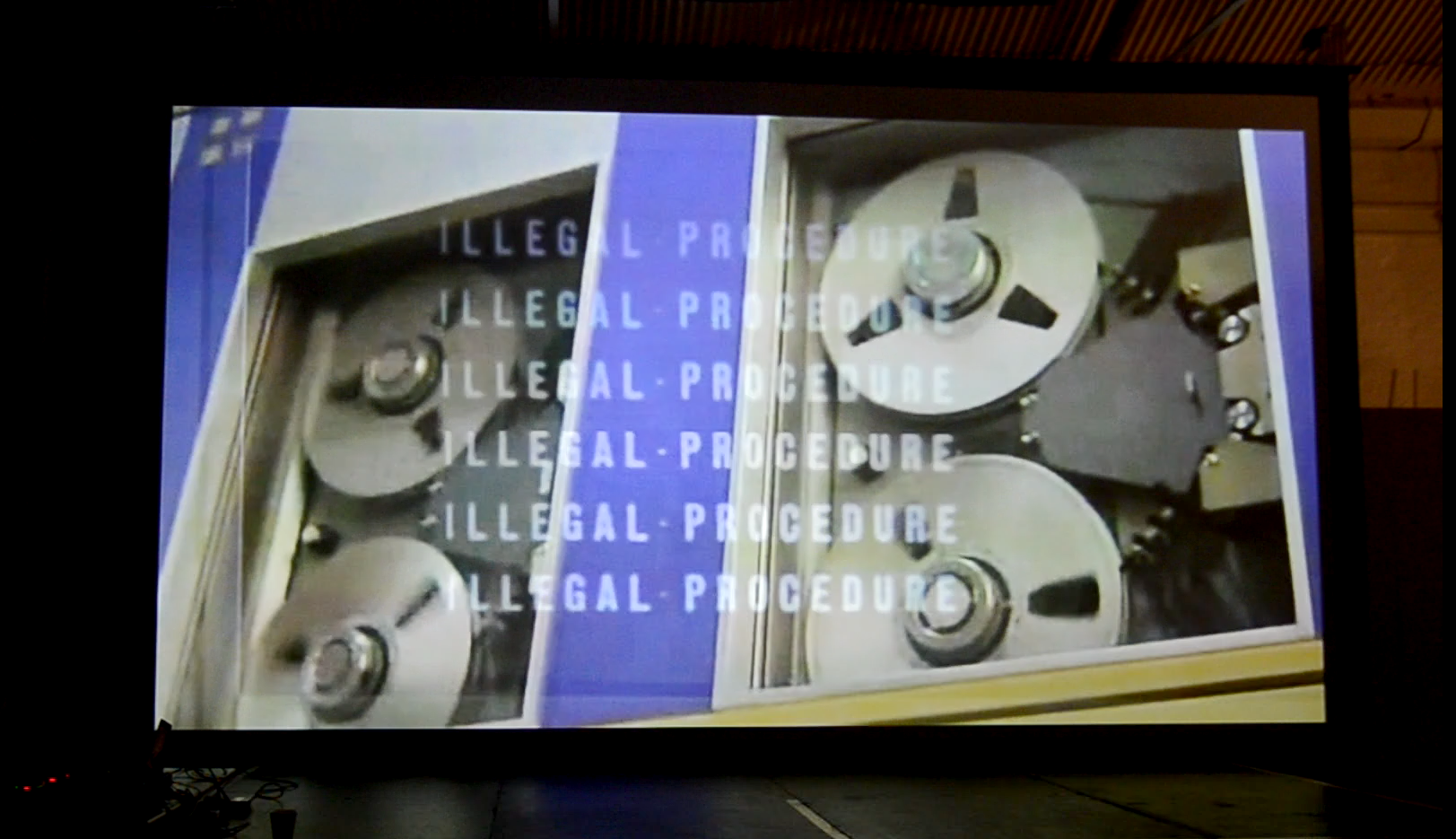 A portion of Citation City previewed at London's Cafe Oto on 9 December 2014 then World Premiered in full at transmediale, Berlin on 29 January 2015. It's UK Premiere was at Flatpack Film Festival on 28 March 2015, and London Premiere at Whitechapel Gallery on 26 September 2015 as part of the Walter Benjamin Now Symposium.
Citation City education/teaching pack
PDF download: citation city teaching pack
We thought it may be useful to make a document explaining the process of making this work. This pdf is intended as a companion to the audiovisual work, giving examples of the process one might undertake to create new work when sourcing from a large media database. This particular example relates to moving image and musical composition, but the methods can translate to other platforms that use composition, directing, editing, creative narratives and story telling.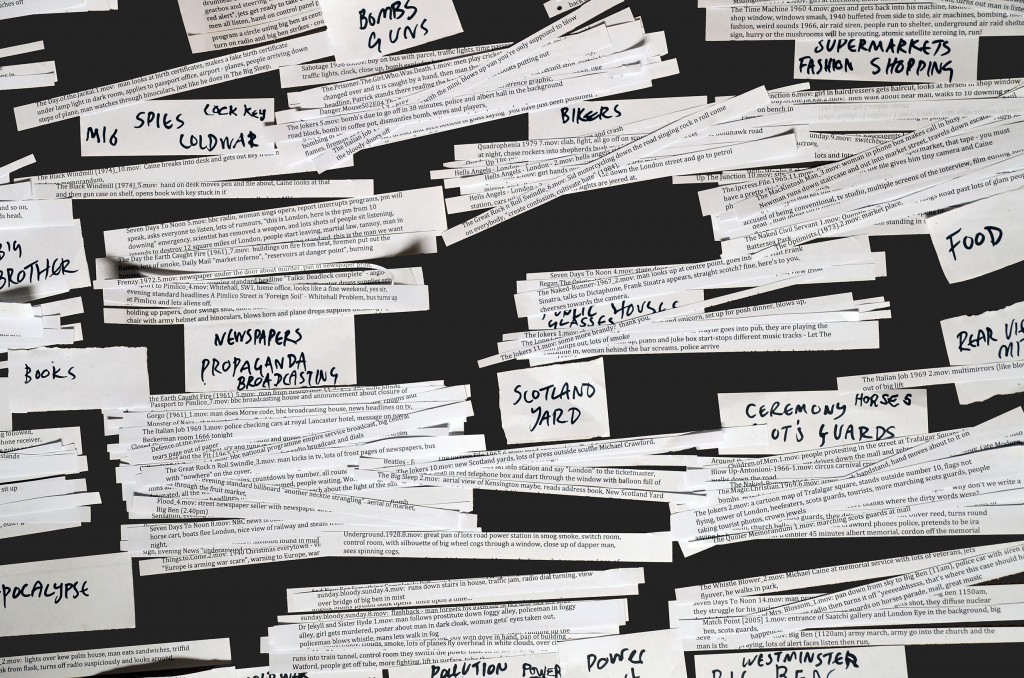 Press and articles:
Interview in Filmmaker Magazine (January 2015)
InEnArt Magazine (January 2015)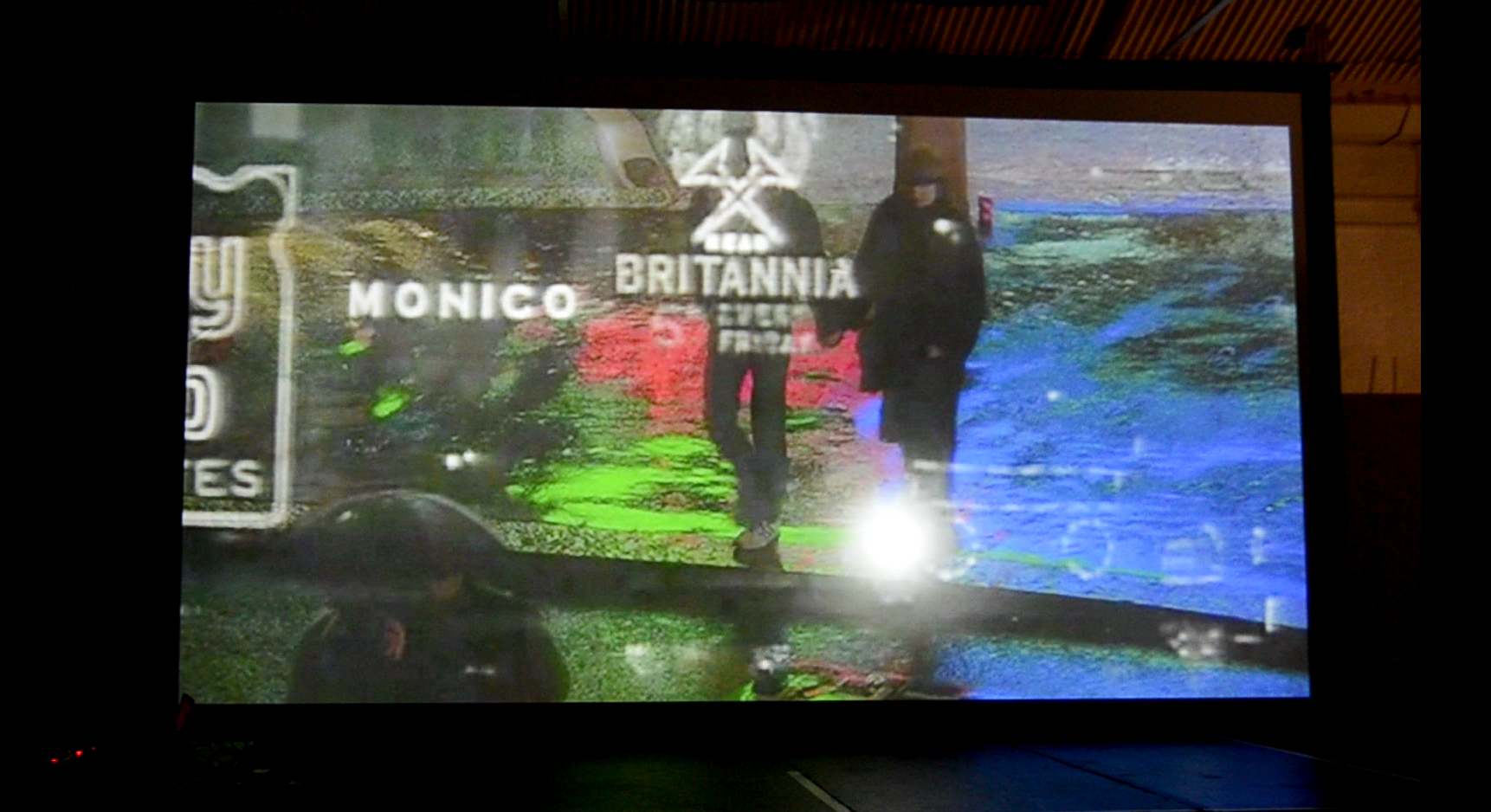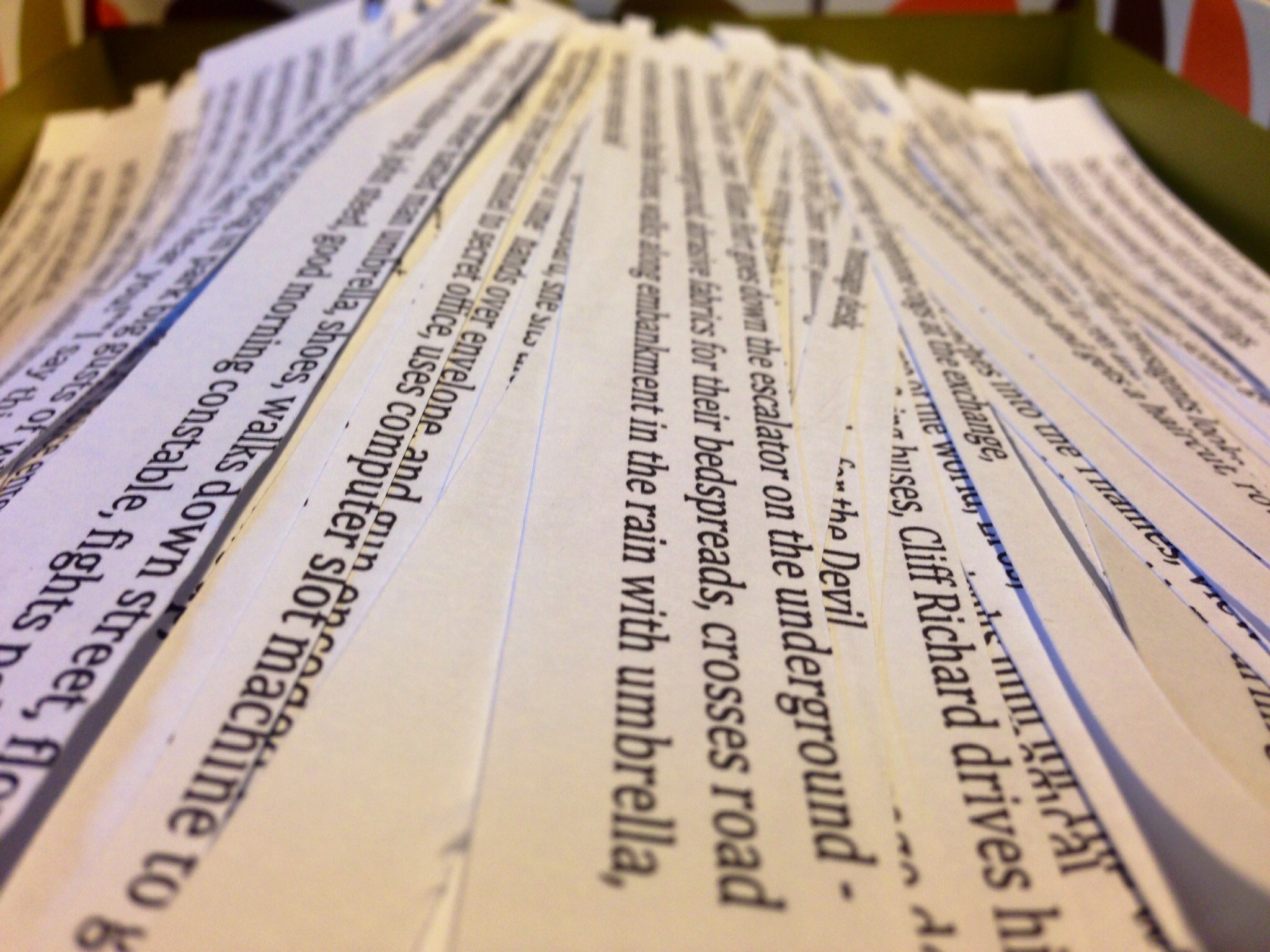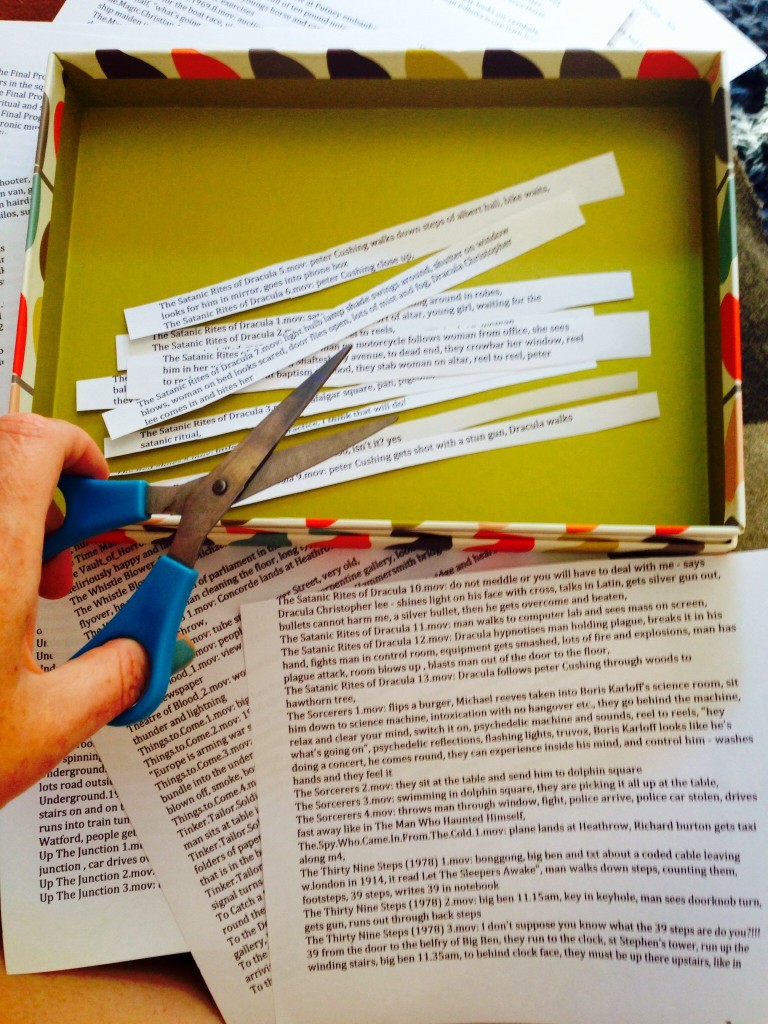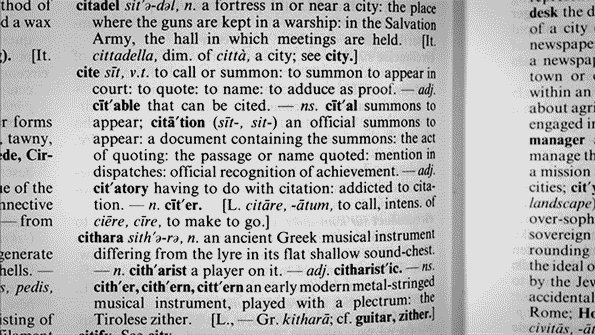 Vicki Bennett/People Like Us
Since 1991 British artist Vicki Bennett has been working across the field of audio-visual collage, and is recognised as an influential and pioneering figure in the still growing area of sampling, appropriation and cutting up of found footage and archives.  Working under the name People Like Us, Vicki specialises in the manipulation and reworking of original sources from both the experimental and popular worlds of music, film and radio. People Like Us believe in open access to archives for creative use. In 2006 she was the first artist to be given unrestricted access to the entire BBC Archive. People Like Us have previously shown work at Tate Modern, Whitechapel Gallery, The Barbican, Centro de Cultura Digital, V&A, Sydney Opera House, Royal Albert Hall, Pompidou Centre, Venice Biennale, Maxxi and Sonar, and performed radio sessions for John Peel and Mixing It. The ongoing sound art radio show 'DO or DIY' on WFMU has had over a million "listen again" downloads. since 2003. The People Like Us back catalogue is available for free download hosted by UbuWeb.
Longer Biography
Filmography
Exhibitions and Editions
Selected Performances and Screenings
Commissions and Awards
Discography
https://peoplelikeus.org/2014/artist-statement-for-people-like-us/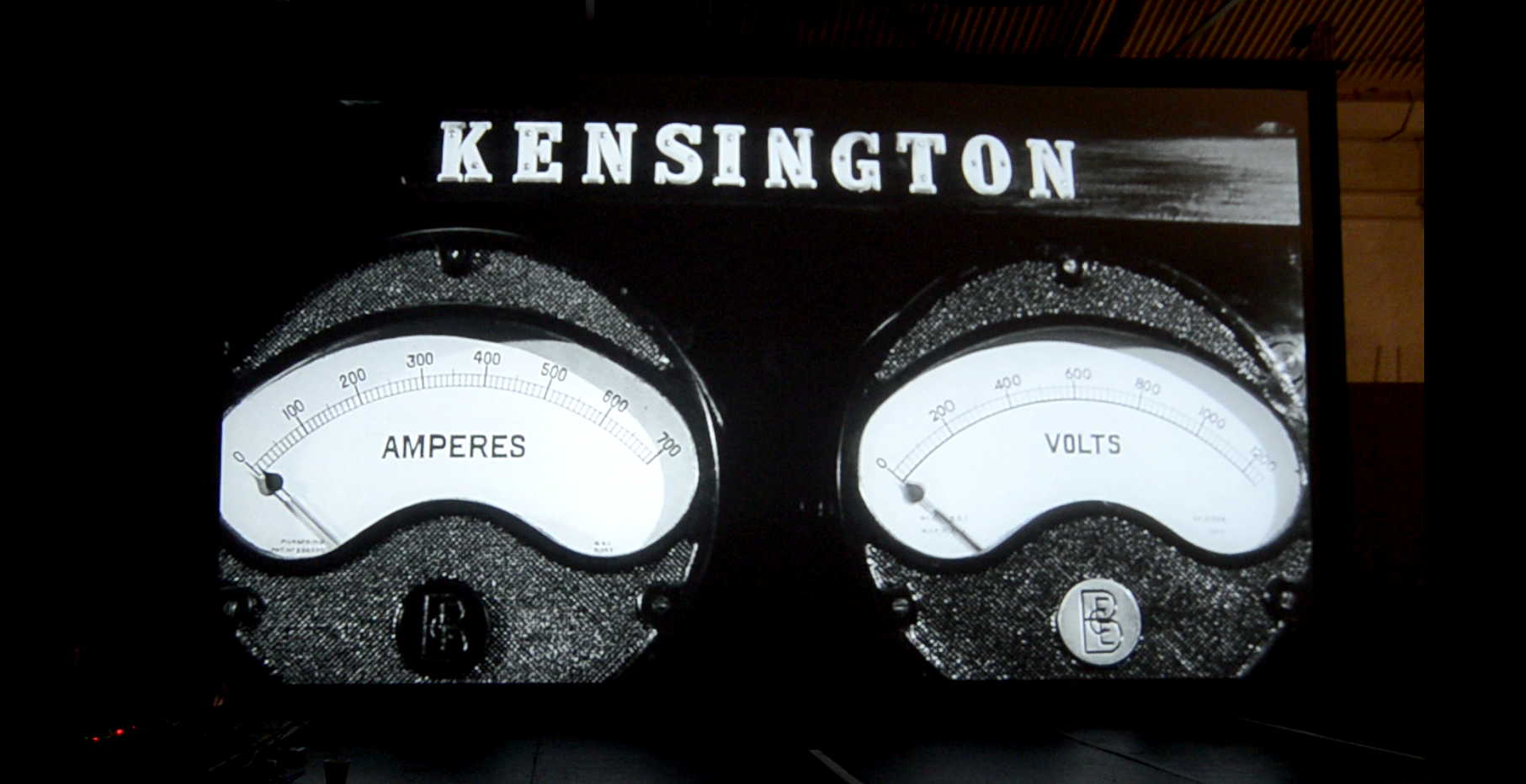 Continue reading

"CITATION CITY"